Enjoy Smoother, Softer Skin
IPL Treatment - Long Island, New York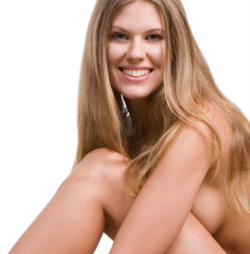 If you would like to reverse the signs of aging and improve your skin's complexion and appearance, but are hesitant to undergo cosmetic surgery, then IPL photorejuvenation treatment may be for you. At our New York practice, located in Great Neck, Long Island, our team can discuss your goals with you in detail and determine the best treatment option to meet your needs. Annette Pennington, our aesthetician and skin care specialist, has years of experience in skin care and is able to offer a wide range of treatment options to meet our patients' needs. Every treatment is customized around the patient's specific needs as we are dedicated to providing superlative results.
We encourage you to explore the many skin care treatments on offer at Aesthetic Plastic Surgery, PC For many of our patients, their aesthetic needs can be met without having to revert to cosmetic surgery. Whether you opt for dermal fillers, BOTOX® Cosmetic, or IPL photorejuvenation treatment, we can help at our New York practice. To arrange an appointment or learn more about this option, contact our Great Neck office today.
IPL Photorejuvenation - An Overview
Intense pulsed light (IPL) photorejuvenation, or a "photo facial" as it's often referred to as, provides a safe, straightforward, and non-invasive means of correcting a variety of benign skin conditions, including:
Spider veins
Age spots
Sun damage
Mottled pigmentation
Broken capillaries
Rosacea
This non-invasive treatment works by delivering a specific range of light wavelengths gently into the skin, via light pulses. The emitted light pulses are then absorbed either superficially by broken capillaries and dark pigment, or by deeper and larger vessels and collagen. Through this process of light absorption, dilated capillaries coagulate, pigmented lesions darken and slough off, and new collagen fibers are produced, giving the skin a revitalized, healthier, more youthful appearance. Many patients report a reduction in pore size, smoother skin, and less wrinkles following IPL photorejuvenation. Treatments at our New York practice are gentle, as we understand that comfort is a priority for our patients. IPL treatment is accomplished over four to six sessions and offers gradual results with little or no downtime or side effects.
IPL Treatment Process
As IPL treatment is intended to provide gradual results, treatment is typically spread out over several months. In general, four to six treatment sessions, separated by two to three weeks, are employed for best results. Each session lasts approximately 30 minutes, during which the treatment area is exposed to the Lumenis® IPL photorejuvenation tool. An intense pulsed light (different from a laser) is applied to the skin to promote collagen production, shrink blood vessels, and lighten pigmentation through infrared energy. A cooling technology is incorporated into the device so that the patient remains comfortable throughout the procedure.
Once complete, the patient can return to their daily activities, as there is little to no recovery time necessary. Though you will notice changes immediately, full results won't be visible until the treatment has been completed. Depending on your needs, your final session may occur several months after your first, though in-between sessions, you can enjoy your daily life without any hindrances.
Benefits
Quite simply, undergoing IPL photorejuvenation treatment at our Great Neck, New York practice can help you look years, if not decades younger. The impact this change can have on your self-esteem and self-confidence can be long-lasting and affect all aspects of your life, including personal and professional relationships. And because the treatment is non-invasive, there is no downtime or recovery, and risks are minor and easily prevented. If you want to correct or treat fine lines, pigment discoloration, red blotches, course skin, loss of skin tone, sun damage, or Rosacea, then IPL photorejuvenation may provide the ideal solution.
Contact Aesthetic Plastic Surgery, PC
Please don't hesitate to contact our New York plastic surgery practice today if you have questions regarding IPL photorejuvenation treatment. Our center is located in Great Neck, making it convenient for residents throughout West Long Island and the New York City area. Our team, lead by our aesthetician Annette Pennington, can determine whether the treatment is suitable to satisfy your needs.